Parking Information
The Meeting Rooms free parking areas are denoted below and highlighted yellow.
Where numbers are shown it is important that only these parking spaces are used.
Arrows are used to indicate a range of available parks whether numbered or otherwise.
Parking is limited and we encourage carpooling where applicable.
If you are unable to find a park in the designated areas please find a suitable place to stop and head to reception where we will endeavour to locate a spot somewhere on campus if available.
Alternatively, Christchurch Airport paid parking is available in various locations around the airport.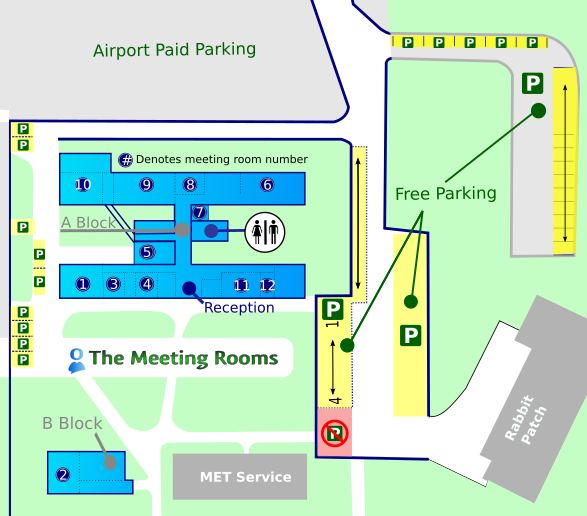 BEWARE: Parking outside of the areas indicated above or in an area not otherwise instructed runs the very significant risk of being towed at the instigation of the parking space's owner. Parking on the grass or other undesignated parking areas runs the probable risk of being ticketed/towed by Christchurch International Airport Limited.