Location
Conveniently Located on Christchurch Airport
The Meeting Rooms is located in the ATCANZ Training Centre at 10 De Havilland Way on Christchurch Airport; behind the Custom House building and across from The Rabbit Patch preschool.
Just 7 minutes walk from the Airport terminal buildings. ( Show me how )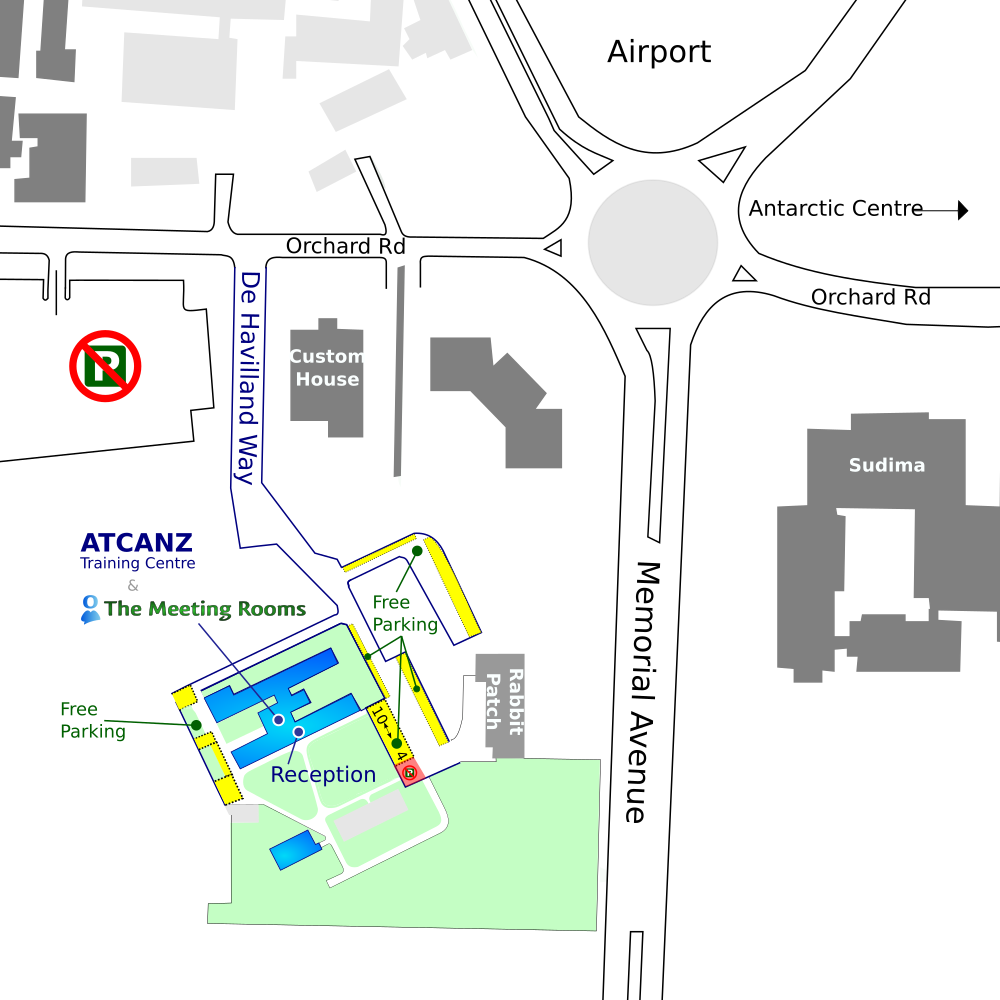 Detailed parking information is available on our Parking Info page.